Tempest News | March 2022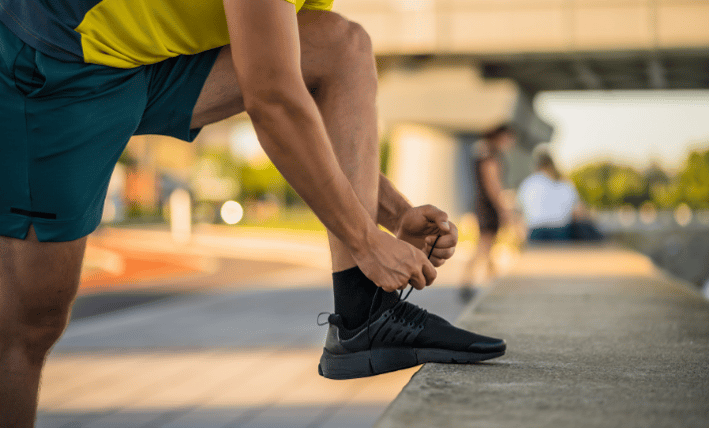 EXERCISING IN POLLUTED AIR MAY NEGATE BRAIN BENEFITS
Two large-scale studies around exercise, air quality, and brain health report that working out in polluted air can cause the brain benefits found from exercising to almost disappear. While many studies have linked exercise to good brain health, new research factoring in air pollution has shown findings that scientists are calling alarming.
tHE AMAZON FOREST MIGHT BE REACHING A POINT OF NO RETURN
Scientists race to find out if and when the Amazon Rainforest could reach a tipping point from which the famed rainforest could dry out and become a savanna, costing the planet a vital ecosystem and big influencer in our global climate. Research shows that parts of the forest have been losing their resiliency to bounce back from major disturbances like logging, ranching, and extreme weather events.
PERMANENT DAYLIGHT SAVING TIME?
All states except for Arizona and Hawaii observe daylight saving time, with the clocks "springing forward" in early March and "falling back" in early November. Despite growing support for abolishing semiannual clock changes and making our winter evenings brighter, permanent daylight saving time probably would benefit some parts of the country more than others.
THE WORLD'S INSECT POPULATION IS IN DECLINE
A 2019 report states that 40% of all insect species are on the decline worldwide and that a third of them are now endangered. Declining populations are due to factors like habitat loss and pesticides as well as the changing climate. While a world with fewer insects may sound like a good thing to most people, bugs are an essential part of many ecosystems and essentially serve as a base to the food pyramid.
WEATHERFLOW-TEmpest announces collaboration with Disney
Disney's expertise in managing complex outdoor entertainment operations combined with WeatherFlow-Tempest's innovative hardware, unrivaled data collection and AI-based weather modeling will deliver a new level of weather intelligence to inform operational planning at outdoor venues where weather plays a role in decision-making, including Disney properties.
Sailor and naval architect Matt Graham discovered his love for sailing at the early age of seven while attending summer camp in Kansas. That's right — on a lake in Kansas! As an adult, Matt has competed in (and won) races like the Chicago to Mackinac race - an annual race across Lake Michigan from Chicago to Mackinac Island. For this month's Tempest News, Matt very kindly interrupted his ski vacation in Big Sky, Montana to talk with us about sailing and the weather.
Q: JUST TO CONFIRM, YOU'RE NOT THE SAME MATT GRAHAM WHO WAS AN OLYMPIC FREESTYLE SILVER MEDALIST?
A: (Laughs) No, and I'm not from Australia either.
Q: I UNDERSTAND THAT THE ARETE TEAM JUST BEAT THE WORLD SAILING SPEED RECORD FOR RACE COURSE FROM CHICAGO TO MICHIGAN'S MACKINAC ISLAND. TELL ME ABOUT THAT RECORD.
A: The Chicago Yacht Club Race to Mackinac is 289 nautical miles (nm), which is about 333 miles. The actual race takes place in July and hundreds of boats enter that. We didn't compete in the course race - we chose a weather route, which means we raced the course on our own to try to break the course record, which is different from the race record.
Weather-routing is a bit more stressful. You can choose to leave at any time based on specific weather conditions instead of racing in the summer when winds are typically light.
It's a rare system that comes through, once maybe twice in the fall, and you have to get the whole crew there. You don't have a long lead time, maybe only a couple of days before, or a week before. You keep watching the weather the whole time, tracking every update and new weather model making sure we are nailing down the time.
Q: IF IT'S 289 NAUTICAL MILES, HOW LONG WOULD THAT TAKE TO SAIL NORMALLY? AND HOW FAST DID YOU DO THE RACE?
A: A typical boat will do the race in 40-60hrs, but that can vary widely depending on the size of the boat and wind conditions. The larger high-performance boats will typically complete the race in 24hrs. Our official record time was 12hr 30min 7sec. The previous record was 17hr 59min 49sec.
The WSSRC (World Sailing Speed Record Council) then ratifies the sailing course and race records and submits them to Guinness World Records after they're confirmed.
Q: WHAT WAS YOUR STRATEGY FOR SPEED THEN?
A: Navigation-wise, it was through careful navigating and weather-routing, which means we had to do everything within a specific weather window. We worked with a meteorologist to look at weather systems moving in and used the SailFlow app which had great wind predictions.
The day we raced, we could see on the Sailflow app and Weatherflow's observation network that we had great wind. But Sailflow also indicated that we should leave 2-3 hours after that initial wind. If we had gone right away, we'd have outrun the winds and sailed into low winds and we wouldn't have gotten the record.
Q: SOUNDS LIKE WEATHERFLOW'S SAILFLOW APP IS LIKE WAZE ON THE WATER!
A: Exactly! We were able to use Sailflow and talk with our meteorologist, and it all lined up as expected. We wanted the wind to be at the right time and location to put us at specific points on the course at the optimum time. To do that we used routing software which shows the speed the boat can do. It's mainly an offshore tool and is used for distance races. The Mackinaw race was the shortest distance it could be used on.
Q: WHAT WEATHER CONDITIONS WERE YOU HOPING FOR AND ARE THE BEST FOR WINNING THAT RACE?
A: We were really looking for a southeast-to-south direction that was somewhere between 15 to 20 knots or 18 to 25 mph. That weather window is basically what we were looking for, and to have that wind for 14 hours to make sure we cover the course. We also wanted to avoid thunderstorms or anything that would cause us to slow down. We had three earlier attempts before breaking the record.
Q: NO?! WHAT HAPPENED?
A: One of the times, the rig broke as we went through the Manitous, which is past the halfway point. It was crushing. We had the worst conditions. The waves built up a lot more than what was predicted, with 15-foot waves in the lake, Lake Michigan is practically an ocean.
The time before that, we ended up breaking the wind wand at the top of the boat, right at the start and we had to bail out of that. The third time, the main rudder came out during the race, an hour in! It was a lot of work to get back in without being able to steer very well.
Q: WHY DID YOU DECIDE TO DO THIS?
A: It was 4 or 5 years in the making. The owner and skipper of Arete (the 60-foot trimaran that we were sailing), Rick Warner, brought the boat over from France. It came into the Great Lakes through the canal, through the locks. It was a daysailer and took time to get the boat set up into racing shape but once we got it back into racing shape, we were ready.
Photo provided by Andrew Jowett.
Q: SO I UNDERSTAND THAT YOU CREDITED SAILFLOW'S FORECAST AS A HUGE CONTRIBUTING REASON WHY YOU BEAT THE PREVIOUS SAILING RECORD?
A: Yes, it is really good for seeing what the conditions are as well as predicting the future conditions. The magic sauce is they do extra modeling, which is of great interest to sailors and kiteboarders. WeatherFlow does more high-resolution modeling than other outfits, so you get better data and add to that their observation network of live wind data - you can't get that in any other app. Also, we are able to look historically too before we go out and determine things like, "Has wind started to fill up the lake yet?" and other important information before we leave.
Q: I ASSUME YOU DON'T SAIL FULL-TIME, SO WHAT DO YOU DO AS A CAREER?
A: I'm now a data scientist with WeatherFlow - specifically I work with our weather observations. We've been expanding how we present data and how we provide better data near coastal environments for sailing venues and other water sports, including areas for kiteboarding, and how we predict using the WeatherFlow-Tempest network. We have a better forecast and our live data for kiting spots are popular with our users.
There are lots of valuable data onshore, which doesn't always translate to what's happening offshore. So we are able to use data analysis techniques, to provide better predictions onshore, access to weather models, and blend them to build a better forecast where people are on the water and the land.
In my role, I'm also working with an America's Cup team. They haven't chosen a venue yet but, when they do, we'll use WeatherFlow data to analyze conditions for designing the right boat. You see, boats are designed for a given wind speed. If you know that the winds will be light or heavy, that would influence the design.
Q: SO INTERESTING! LAST QUESTION - HOW DID YOU GET SO INTERESTED IN THE WEATHER?
A: Sailing is what got me into the weather space. I've been sailing since I was seven years old. It's highly related to being able to predict what's going to happen in the next 5 minutes, but also what to be prepared for in the next couple of hours. From a young age, I was always worried about the weather and wanted to understand what was going to happen. As I progressed in sailing, weather becomes a bigger factor… especially to plan out a course, like what we were doing to win the record.
Click to learn more about the official Chicago Yacht Club Race to Mackinac taking place in July of 2022.


When software developer Ryan M. decided to dabble in the world of hardware, he found himself searching for projects that would also incorporate his newfound discovery of e-ink displays and their capabilities. A quick Reddit search revealed that Raspberry-pi users were creating weather-based projects, but had yet to breach the world of personal weather station reporting. Knowing that his brother had just recently purchased a Tempest and with his birthday approaching, Ryan set out to create a display for his brother's station that could display data from his Tempest directly to an e-ink screen. He was familiar with the programming language Python but hadn't used the Tempest API or any of the libraries used to draw on an e-ink screen before embarking on his endeavor. Through a series of trial and error, Ryan was able to create a screen that displayed the data neatly and within the confines of the screen.
Ryan wanted to make it easy to configure and change settings based on preference, so he built a small website to manage the access token and configuration of the screen. To learn more about Ryan's screen and how you can build one of your own, check out his post over on the Tempest Community Forum page!
Back to: Newsletter